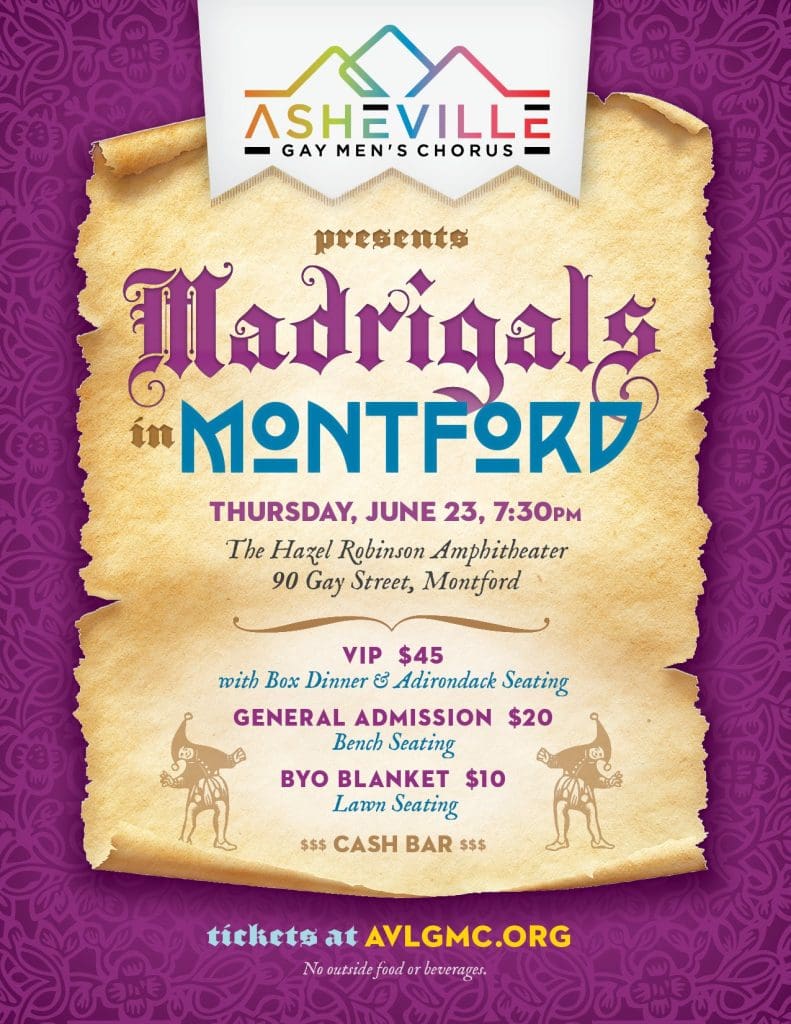 Summer 2022 Concert
Thursday June 23, 7:30 pm
Hazel Robinson Amphitheatre
Madrigals and more in Montford! Get ready for an evening of entertainment under the stars at the historic Hazel Robinson Amphitheatre. Bring a blanket, grab a bench or treat yourself and friends to comfy Adirondack chairs and yummy box dinner from Celine & Co, and libations from Green Man Brewery at our cash bar.
There are 3 different dinner choices when you purchase a VIP Ticket:
Deli Sandwich
Spring Salad with Chicken
Vegan Taco Salad
Please see below to purchase tickets. Please note:
If you wish to purchase more than 1 ticket, you can change the quantity when routed to PayPal
If you wish to purchase more than 1 VIP-Dinner ticket, and not all ticketholders want the same dinner, please

use the text box below

to enter the dinner choice and the number of each choice.
Please enter your phone number in the text box also, in the event we need to contact you.
No outside food or beverages, please!
Thank you for your support! We look forward to seeing you under the stars on June 23rd!
---
AVLGMC Sings the National Anthem
Join us at local sporting events in June as we honor the flag and enjoy the games!
---
Asheville Tourists Game
Saturday, June 4 , 6:00 pm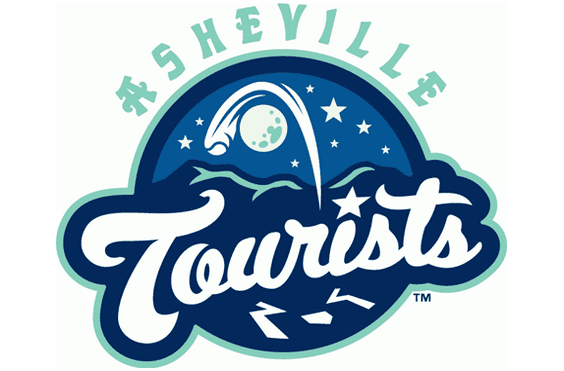 Get your tickets here and let's play ball!
---
Asheville City Soccer League
PRIDE NIGHT Double Header
Saturday June 11
Women's Game 5:00, Men's Game 7:00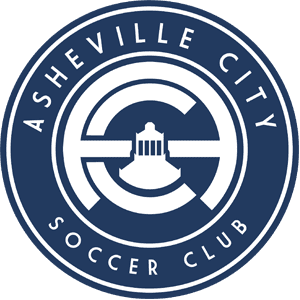 Join us at Memorial Stadium to celebrate the Beautiful Game with some beautiful singing!